About
In 1969 I was born in New Castle, Pennsylvania, which is known as the "Fireworks Capital of America." Life was good.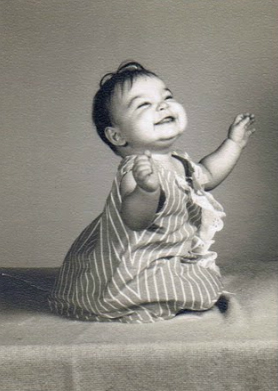 When I got older, I played baseball with my brother and the neighborhood kids and dreamed of playing center field for the Pittsburgh Pirates. I lived imaginary adventures in the woods behind my house and dreamed of being a safari guide, hacking my way through the Congo jungle. And I spent countless hours reading and writing stories while I dreamed of being a writer.
The Pirates haven't called. And since I live in Pennsylvania, I don't have much chance of starting a career as a safari guide. But I am a writer, and one out of three isn't bad. That's like batting .333. (Hear that, Pirates? I'm batting .333! … Still no call…)
But I'm getting ahead of myself.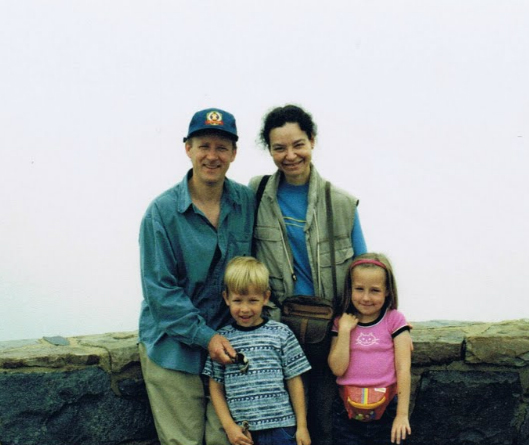 It took a long time to become a published writer. Meanwhile, I worked in shoe stores and restaurants. In 1991, I married Donnie, the love of my life. We had two kids, Joanna and Donnie, Jr. As I read to them, I realized how much I loved children's literature, so that's what I decided to write. 
 As a writer, I've been able to craft stories about many interests of mine—including baseball and jungle expeditions. And as a bonus, I've been able to experience my own adventures while researching some of those stories. For instance, I've taken behind-the-scenes tours at zoos and other attractions, pet Siberian tigers, and met a lion who kept trying to "mark" me as part of his territory. (It's sort of like playing dodge ball, only you really, REALLY don't want to get hit.)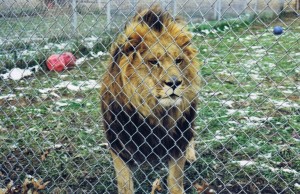 I still live close to New Castle, and we still have incredible fireworks. I love hiking, camping, skiing, and doing almost anything else outdoors with my family. Almost every day, I run with my dogs and relax a little with my cats, whom you can read more about in the "Meet the Office Staff" section.